Door Marcel Annema, Tuesday 10 March 2015 14:10
Trend Chart : Comparison of the popularity of different releases of Delphi - Delphi 7 vs. Delphi 2007 and Delphi XE. As we can see, Delphi 7 still is immense popular over the past years.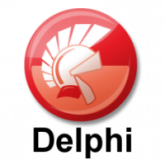 Comparison sheet : popularity of the different Delphi releases compared with some other major releases of Delphi, based on Google's search volume, showing the interest over time. Also showing the worldwide regional interest by different countries.